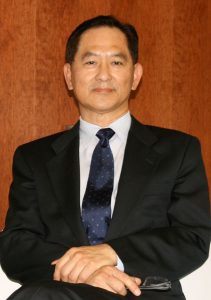 Don T.C. Niu, DDS, EMS – Clinical Director
Dr. Don Niu graduated from the USC School of Dentistry in 1980 and is currently the Director of Irvine Dental Group. Dr. Niu is a member of the American Dental Association and California Dental Association. In addition to maintaining his busy practice, Dr. Niu has been a guest speaker on academic dental issues and subjects in Asia. Dr. Niu has studied and practiced implant dentistry for twenty years, holds a special clinical master's degree in Implantology from UCLA, and was a Fellow of the International Congress of Oral Implantologists. Dr. Niu practices implant and general dentistry with a focus on cosmetic dentistry.
Dr. Niu provides dental treatment for both adults and children. His vast experience with children's dentistry, plus our kid-friendly, multimedia treatment rooms, helps young patients remain calm and cooperative during dental procedures. Dr. Niu suggests every child should start visiting the dentist after the age of 2 or when they get all of their baby teeth, whichever comes first.
In his spare time, Dr. Niu enjoys traveling, playing golf, watching movies, and gardening. All of the flower arrangements you see in our office come from Dr. Niu's garden!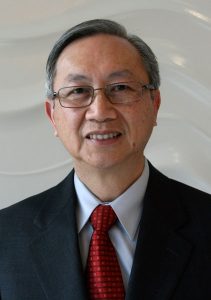 Alexander Yuen, DDS, MS – Orthodontist
Dr. Alexander Yuen received his M.S. degree in oral biology in 1993 and orthodontics certification from the UCLA School of Dentistry in 1995. Dr. Yuen is a Board-Certified Member Diplomate of the American Board of Orthodontics. He specializes in adolescent and adult conventional braces, as well as being a preferred Invisalign® provider. In addition to Dr. Yuen's busy orthodontics practice, he has been a special guest speaker on the subject of orthodontics at several famed dental schools in China during his missionary trips for the past decade, as well as dental society meetings here in the US. Dr. Yuen is very experienced and welcomes the challenge of difficult orthodontic cases.
Dr. Yuen enjoys music and likes to travel, spending several weeks each year donating his time and expertise to missionary and charitable organizations.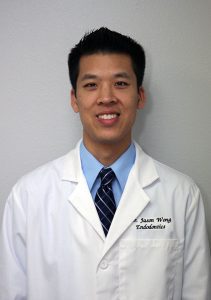 Jason Wong, DDS – Endodontist
Dr. Jason Wong received his Bachelor of Science in biology, his D.D.S. degree, and Endodontic Residency certificate all from UCLA School of Dentistry. Dr. Wong distinguished himself by graduating cum laude, Dean's Honor's List, UCLA Alumni Scholar, Academic/Community Service Award of the Year, and receiving a sponsored externship by the Alpha Omega Dental Fraternity. During his time at UCLA and VA Long Beach, Dr. Wong published numerous research projects and presented at various national meetings. Dr. Wong's area of specialty is endodontics, and he revels in the challenge of difficult cases.
Dr. Wong is interested in traveling, playing basketball and golf, Dragon boat racing, reading history books, and studying the Chinese language.
Calvin Dang, DDS – Periodontist
Dr. Calvin Dang graduated from UCSF School of Dentistry where he received prestigious awards from the American Academy of Periodontology for his undergraduate studies and academic excellence. Dr. Dang continued a rigorous 3-year post-graduate residency program in Periodontics at UCSF to obtain his specialty degree. During his training, he served as Chief Resident and also received a Master of Science degree, with a focus on research on mini-implants. Dr. Dang's skills cover a wide range to help our patients with periodontal diseases, gum recession, implants, extractions, bone grafts, and many other specialty treatments.
Dr. Dang also participates with K.I.D.S. (Kids International Dental Services) to provide dental treatments and education for the underserved populations in Cambodia, Guatemala, and the Philippines. In his spare time, he spends lots of time with his family and enjoys biking, cooking, traveling, gardening, watching comedy movies, and keeping a healthy mind.